BSI Compliant First Aid Kit Medium - HSE Workplace Approved
---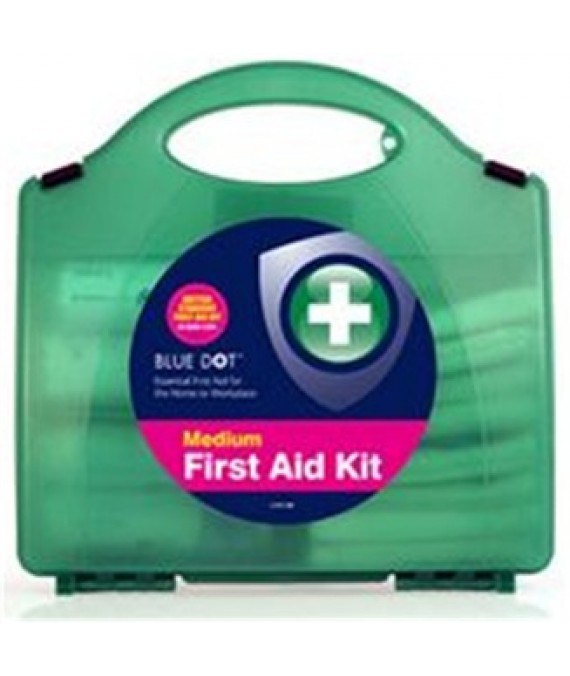 A great new workplace first aid kit which has been developed with the British Standards Institution (BSI). Unlike the older 10, 20 and 50 person kits this kit has loads of really useful equipment! Please see the list of contents below.
There are four sizes of kit available, the size of BS 8599 compliant first aid kit that you require is dependent on a combination of factors including the level of risk and the number of employees in the workplace. The table that you can available on our website gives some guidance but should not replace a risk assessment taking into consideration a wide range of factors including previous injuries, size of site, potential injuries etc.
This workplace first aid kit comes with a bracket so that it can be easily wall mounted.
First Aid Kit Contents
Guidance Leaflet
1
Contents List
1
Medium Dressings
6
Large Dressings
2
Triangular Bandage
3
Safety Pins
12
Eyepad - sterile dressing
3
Plasters
60
Saline Cleansing Wipe in Sachet
30
Roll of Adhesive Tape
1
Nitrile Disposable Gloves
9 pairs
Finger Sterile Dressings
3
Resuscitation Face Shield
1
Foil Blanket
2
Burn Dressing
2
Shears
1
Conforming Bandage
2
Related products