Mini Cederroth First Aid Panel
Product Code:

CEDFAPM

Availability:

In Stock
---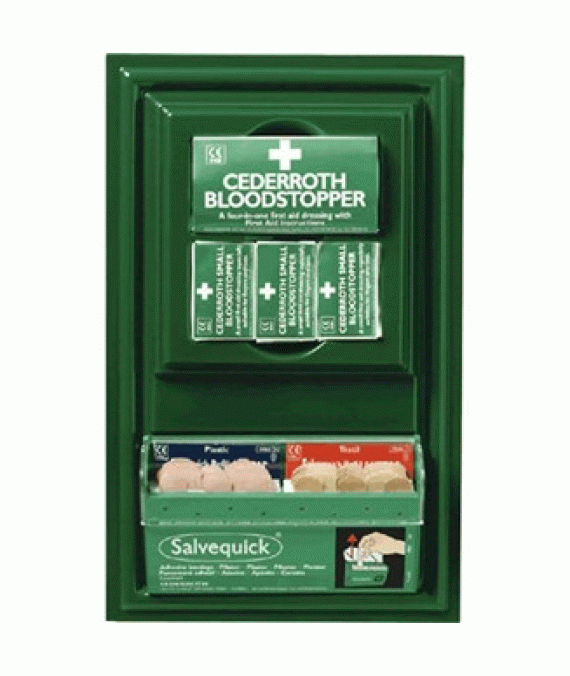 With Cederroth First Aid panels you always have the essential aids at the scene, with clear, easy to understand instructions printed directly on the packaging.
Product advantages
Well organised
Well prepared
Easy to refill
Mini First Aid Panel is a small panel with just plasters and Bloodstoppers. Suitable for small areas or to supplement other First Aid equipment. When a plaster is pulled from the dispenser, one of its adhesive surfaces is exposed and it can be applied easily with one hand.
Contents:
1 Cederroth 4-in-1 Bloodstopper
3 Cederroth 4-in-1 mini Bloodstoppers
1 Salvequick Dispenser
Dimensions: W 25 x H 40 x D 5 cm
The dispenser is refilled quickly and easily with a special key.
Related products