1000ml Bioguard Dispenser Cartridge
Brand:

: Bioguard

Product Code:

BG1000

Availability:

In Stock
---
This product has a minimum quantity of 2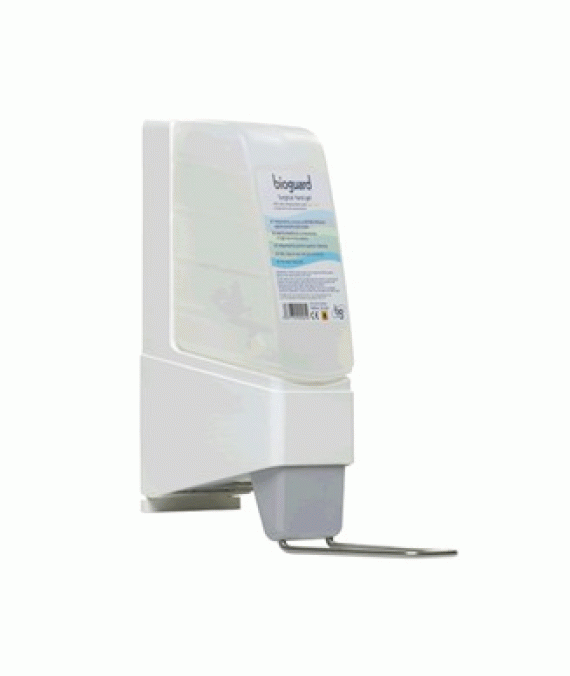 A very useful alcohol hand gel cartridge (1000ml).

A very useful disinfectant hand gel for virus and bacteria prevention. This formulation contains 70% Isopropanol Alcohol in comparison to the standard 50 - 60% found in standard gel formulations. The increased alcohol content significantly reduces the disinfectant kill time.

The results of independent laboratory tests have proven that Bioguardproduct rangepossess virucidal activity in 30 seconds against coronavirus. It is an ideal protection against the spread of Swine (Swine Fever), MRSA, Hep B, tuberculosis HIV, Listeria and E coli.

Skin moisturisers and conditioners prevent irritation and sensitisation commmonly associated with alcohol coming in contact with hands.

Typical applications include Offices, Schools, Hospitals, Kitchens, mergency services, Nursing Homes, Surgeries, Mortuaries and homes.

This is the cartridge containing the gel. You will initially need to buy the dispenser bracket separately.

Image shows cartridge in bracket.
Related products