Biohazard Removal Kit - single application
Product Code:

BIODISP

Availability:

In Stock
---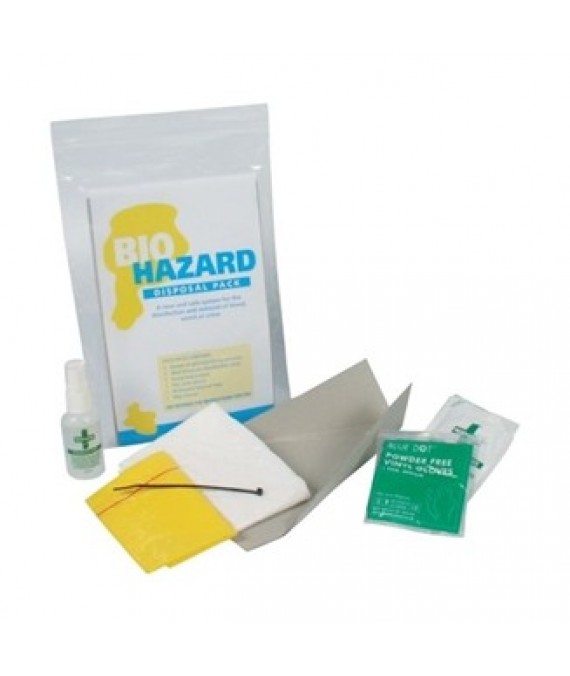 Designed for remove body fluids (blood, urine or vomit) safely and to disinfect the area. Each single pack contains a sachet of granules to solidify the spill, gloves, an apron, scoop and scraper, a biohazard waste bag and tie and 30ml response spray to disinfect the area.
Useful in any first aid environment - schools, factories, nightclubs, health clubs etc.
Perfect for cleaning up spills from Winter Vomiting (Norvirus).
Related products