Clinell Hand, Surface and Instrument Wipes - Packet of 40
Product Code:

CW40

Availability:

In Stock
---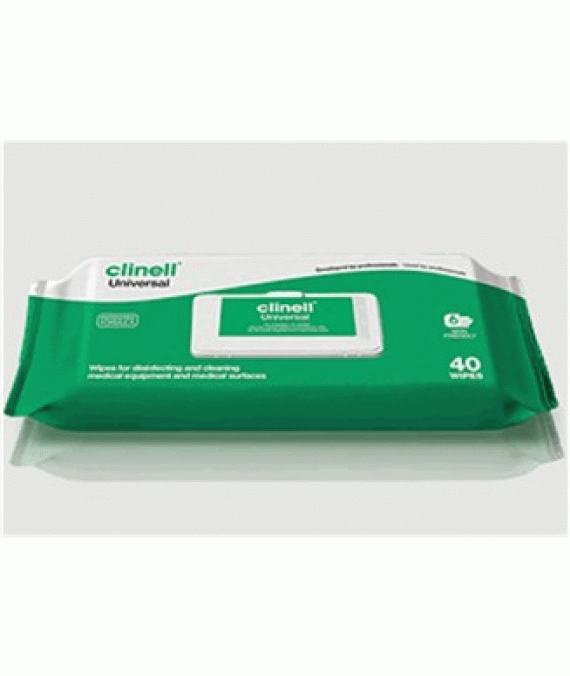 Clinell wipes are a single universal product that can clean and disinfect hands, hard surfaces and instruments. Clinell wipes act as a disinfectant, detergent and wet patient wipe all in one - no need for 3 different wipes. Proven to kill the avian flu (bird flu) virus.
Clinell wipes can be used on physically dirty hands - unlike gels which need to be used on washed hands.
Safe for use in food preparation areas. Contains only 5% alcohol which means no sore dry hands after use.
It will not cause damage to surfaces such as matresses and is safe to use on rubber. Ideal for wiping down nappy areas in Nursery Schools as well as for taking out on trips to wipe dirty hands.
Related products