Burns First Aid Kit in Red Box
Product Code:

BURNKIT

Availability:

In Stock
---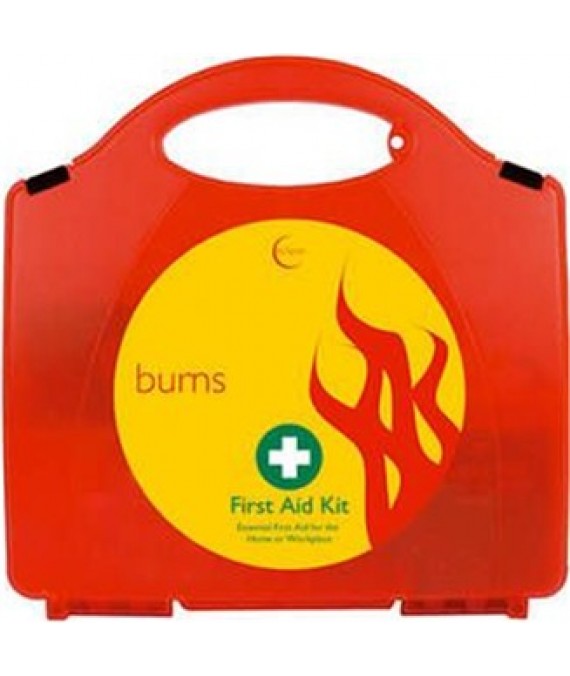 Emergency burns kit meeting the guidelines given by the Health & Safety Executive. Highly visible red aura first aid box in durable polypropylene, orange safety clips and integrated handle.
The burns first aid kit provides fast and effective treatment for burns, scalds and sunburn in the workplace or home. Bracket included. Ideal for kitchens or workplaces/factories where there is a risk of burning.
Comes with a bracket so that it can be easily wall mounted.
Contents
1 Bandage, Conforming 10cm x 4m
1 Bandage, Conforming 7.5cm x 4m
1 Burn Gel, 125ml Bottle
8 Burn Gel, 3.5g Sachets
1 Dressing, Burn 20cm x 20cm
1 Dressing, Burn 5cm x 15cm
2 Dressings, Burn 10cm x 10cm
1 Gloves, Pair
1 Guidance Leaflet
1 Shears
Related products