Salvequick Wproof Air Perm Plasters Refill 6 x 45 (6036)
Product Code:

CEDWP45

Availability:

Out Of Stock
---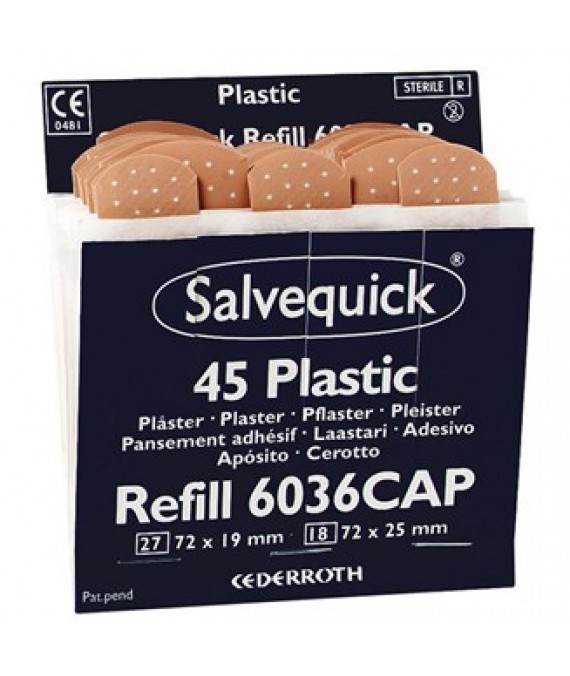 Cederroth Salvequick Plasters and the Salvequick Dispenser are a complete, easy to use system. The plasters are always available, ready to use. In the dispensers, the refills are locked to prevent waste. The dispenser is refilled quickly and easily with a special key.
Product advantages
High quality
Allergy tested
Convenient and easy to use
Salvequick Plastic Plasters are convenient high-quality sterile plasters. The plasters are allergy tested. They are easy to apply, flexible and convenient to use.
Contents:
Each refill holds 45 sterile plasters
(27 pcs 72 x 19 mm and 18 pcs 72 x 25 mm)
Packed in a box of 6