Forehead Strip Liquid Crystal Thermometer
Product Code:

THEFOR

Availability:

Out Of Stock
---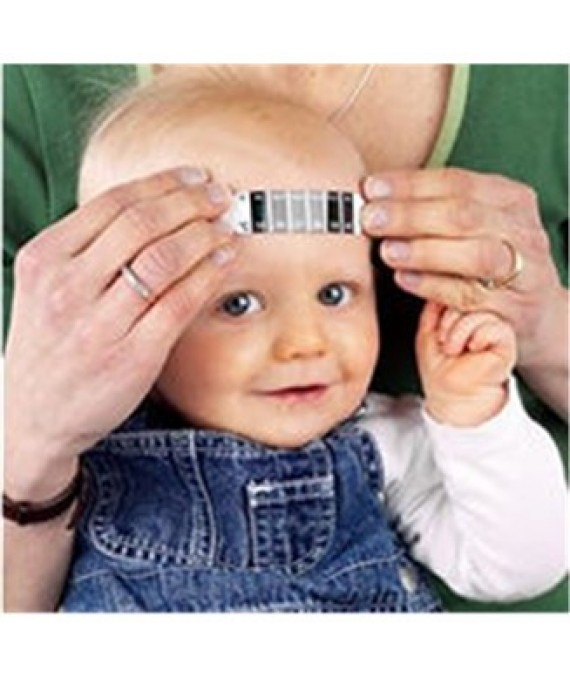 This Forehead Thermometer is a modern, fast and reliable way to check for changes in temperature, especially suitable for babies and children.
The forehead strip thermometer, developed in the 1990's, is a disposable strip of plastic with liquid crystals embedded into the strip. To take a person's temperature, one places the strip against the person's forehead. The liquid crystals react with the temperature of the skin and the crystals will change color. The thermometers have a number line that shows the temperature based on the color displayed. These are great for use with colleagues infants and young children.
It will give you an idea whether or not the patient has a fever.
Related products