New Pilfer Proof Plaster Range

New Pilfer Proof Plasters introduced
---
Posted by Jo O'Donovan   |   10 Feb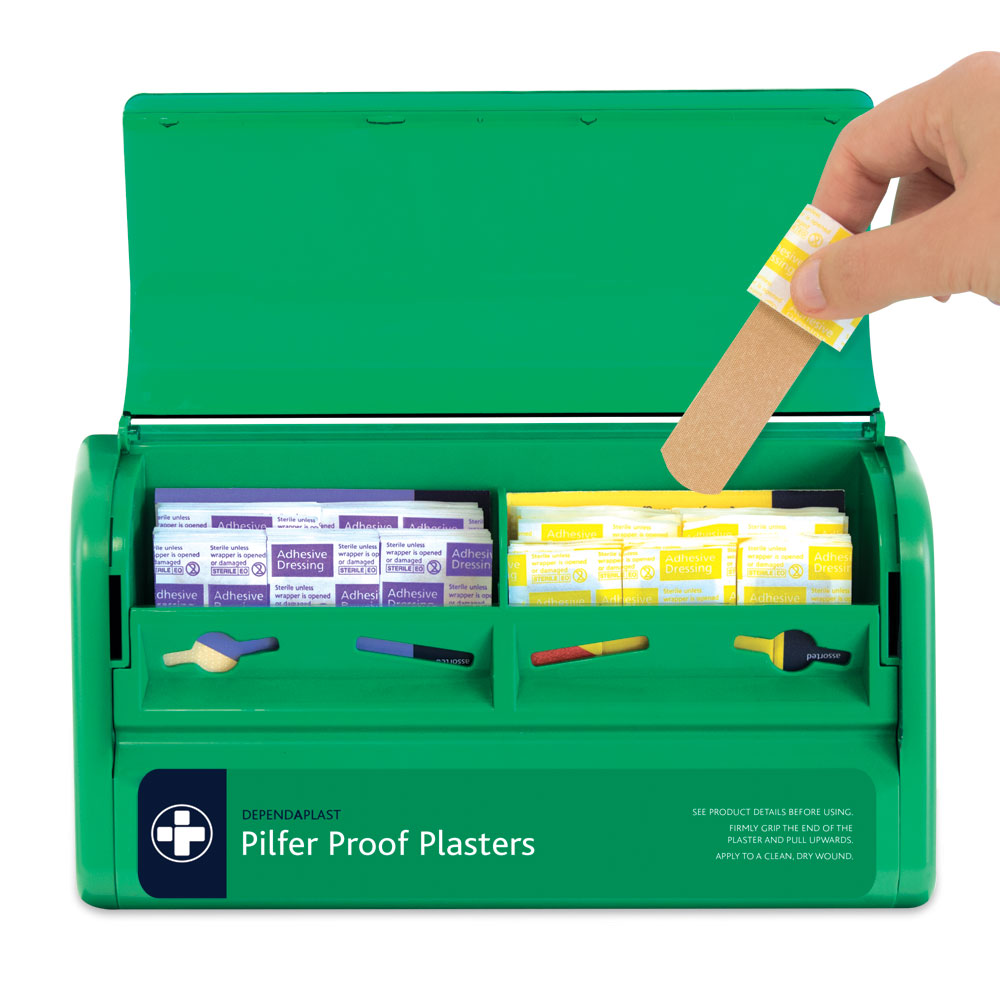 ---
It's great to be able to launch a new product and this range of pilfer proof plasters is one that we are particularly pleased to have sourced. We have always sold the Cedderoth range however they are becoming increasingly expensive and difficult to get hold of.
We already stock the dependaplast range of fabric, blue detectable and waterproof plasters but now include their pilferproof range. These pilfer proof plasters solve the problem of storage, hygiene and security. Ensuring that if you run out of plasters there is a visibly empty dispenser on the wall. The dispenser is supplied empty for you to refill with the plasters of your choice (two packs per dispenser). Stock is secured by means of fixed wallets which are removed and refilled in seconds using a quick-lock mechanism and the unique key that comes with the dispenser. Designed for wall mounting, the remaining plasters stay clean, hygienic and dust-free, protected by the self-locking transparent lid.
For more information about this range do get in touch or have a look at our website here.
---